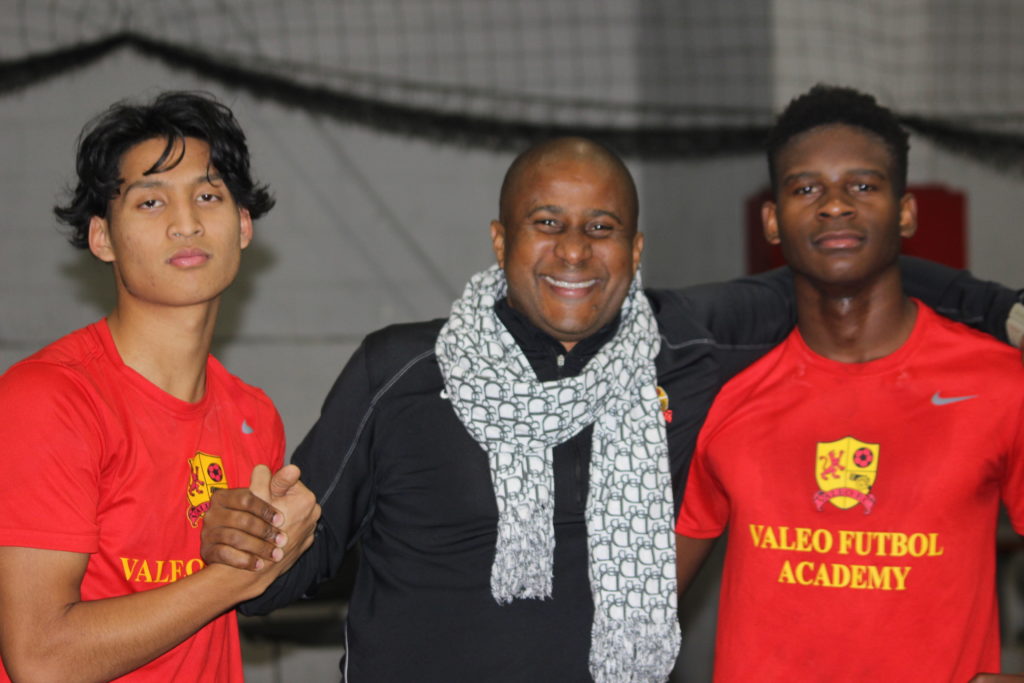 Emelio Williams Shares His Most Valuable Advice
Posted March 19th, 2021
Newton, MA – On July 18, Emelio Williams, known affectionately as "Mookie", sat down at the Valeo F.C. facility to share the details about his bold and fascinating journey.
While Emelio is well known by Valeo F.C. players for being loud on the sidelines, his personal life remains a mystery to many. The first episode of "The Club" offers never heard before insights about Emelio's childhood, his playing experience, career in the tech industry, and most importantly how he started the club that we all love.
To listen to the podcast, click here!
Emelio Williams grew up in the football mad country of Jamaica with 7 brothers and sisters. Having grown up in a country where football is ingrained in every aspect of the culture, Emelio remembers having a ball at his feet since 2 years old.
From an early age Emelio's parents emphasized the importance of education. Emelio attended a traditional Jamaican boarding school where he began his academic and futbol career. As a young baller, Emelio constantly found himself playing pickup in back alleys with friends or playing in scrimmages on local fields.
After succeeding in school and on the pitch, Emelio went off to Southern Connecticut University at the age of 17. His college career molded his perspective of the game and his time at SCU showed him how to play the game the way he teaches it at Valeo today.
After graduating from SCU with 2 NCAA Championships, 4 Final Four appearances and a Bachelor's Degree in Finance, Emelio journeyed to Cambridge, MA, where he launched several tech startups.
Nearly a decade later, Emelio founded Valeo F.C., with the mission to create the best futbol club in the country and help young players achieve their dreams.
To this day, Emelio emphasizes the importance of giving back to the community and those in need. Through the Valeo Gives program, Valeo F.C. donates to schools and futbol clubs in countries like Haiti, Cape Verde, Uganda, and Jamaica.
Whether it be through the selflessness of coaches, kindness of players, or charity work of the Valeo Futbol foundation, Valeo is dedicated to providing both access and opportunity to those in need.
The Podcast brings the listener on a journey as Emelio shares his wisdom ranging from youth futbol, to tech startups and the value in selflessness. To hear Emelio's full story and dive into the mind of the genius behind Valeo F.C., check out the the full podcast on YouTube.